JP Rangaswami
Chairman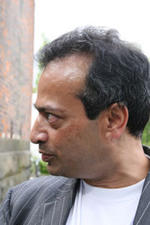 JP, who blogs at Confused of Calcutta, was born in Calcutta and lived there for half his life before emigrating to the UK. Originally an economist and financial journalist, he describes himself as an "accidental technologist" and is now Chief Scientist at BT Group.
A Fellow of the Royal Society of the Arts and of the British Computer Society, he admits that more and more his interests have moved towards education, and he keeps thinking of setting up a school from scratch. The School of Everything is the closest he's got so far though.
He's interested in how work is changing, and ever since reading The Cluetrain Manifesto has believed in the "markets are conversations" theme. Which naturally makes him passionate about open source as well, and in democratised innovation.
All of which makes him the perfect Chairman for our School Board.
http://en.wikipedia.org/wiki/JP_Rangaswami