Paul Miller
Co-founder and Chief Executive Officer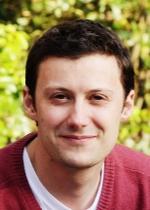 Paul leads the organisation. He has overall responsibility for making the School of Everything a success.
He began his career as a campaigner for the Jubilee 2000 Coalition, then became a policy adviser at sustainability charity Forum for the Future before joining the think tank Demos where he was senior researcher managing a variety of research projects.
Among his many Demos publications were The Pro-Am Revolution (co-authored with Charles Leadbeater) which was featured as a 'Big Idea of the Year' by the New York Times, and Disorganisation which has become a widely cited text on the future of work.
Blog: www.paulmiller.org
Email: paul[at]schoolofeverything[dot]com