We have another very special School of Everything Specials for you. Be quick to get a place as there are only 10 spaces available. Book tickets here.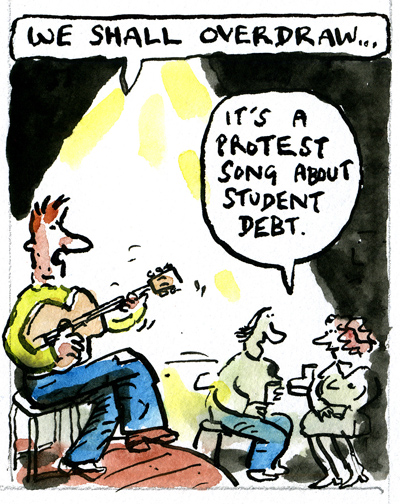 Title: How to draw a cartoon
Date: Wednesday 2nd March 2011 6.30pm - 8.30pm
Location: 18 Victoria Park Square, London, E2 9PF
Duration: 2 hours
Price: £30
Teacher: Tim Sanders
Photo: Tim Sanders
About this class:
Only ten spaces available
All materials provided
2-hour class in East London
Taught by the cartoonist for The Independent
No drawing experience necessary
A rare chance to learn from Tim Sanders - a successful political cartoonist for a number of publications including The Independent. In this 2-hour class you will be taught how to tell a story in a few frames as well as how to express movement and emotion in your very own cartoon. He doesn't offer these classes often so sign up quick!
Whether it's The Simpsons or Micky Mouse everyone loves a great cartoon and now you have the chance to draw and star in your very own. In this School of Everything Cartoon Drawing Special you can learn to create your own masterpiece to hang on your wall for all to see.
Materials are provided for free including all the paper and pens you'll need. This class is for all. You don't need to be able to draw to attend this class, in fact it may be better if you've not achieved as much as a scribble before this - Tim will talk you through every step of creating the perfect comic strip.
About the teacher:
Tim Sanders has worked as the pocket cartoonist for The Independent for more than ten years. He has worked for most of the major newspapers, and lots of magazines, and different sorts of publications. He lives in London with his partner Judith and two daughters Maria, and Juliet.