NARRATIVE ART IN ANCIENT EGYPT
Oh no, you missed it.
This course has now finished, but it's ok, it may well run again in future. You can
contact
the course provider and ask them when the next one is.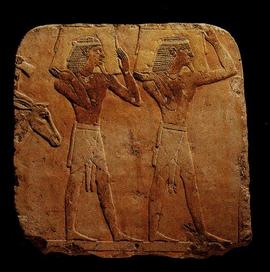 Scenes from Egyptian tombs and temples serve as a significant source of information on
daily life, historical events, and the religious conceptions of their ancient makers. Many
accounts of ancient Egyptian monumental art have stressed the "timeless" nature of scenes, given
their location in sacred environments. Yet, many scenes depict specific moments in time (such as
historic battles), seasons of the year, or specific festival days. How did the Egyptians intend for
these images to function, and what messages were they attempting to convey? Taking specific
examples from Egyptian painting and relief carving, we will examine the role of space and time
concepts in Egyptian thought; how the Egyptians depicted the world around them, both inside
Egypt and beyond; unique events and their depiction; and the relation between literary and visual
narratives. We will consider the Sun Temple of King Niuserre at Abu Gurob, Queen Hatshepsut's
Punt reliefs from Deir el-Bahri, and Ramesses the Great's Battle of Qadesh, in addition to art from
various non-royal tombs. We will include a visit to the British Museum, to discuss the extraordinary
paintings from a late 18th Dynasty tomb recently reinstalled in the Egyptian galleries.
---
---
SUBJECTS:
ancient history
,
archaeology
,
Art History
,
Egyptology
Added by
Bloomsbury Summe...
on 25 March 2011 - 3:38pm. Last updated on 25 March 2011 - 3:42pm
More courses by Bloomsbury Summer School