What's this all about?
What is informal adult learning?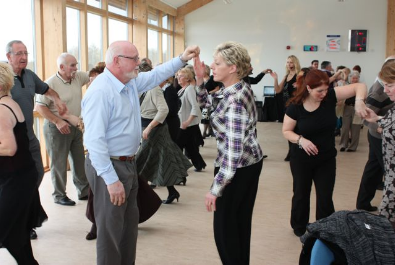 Informal adult learning is learning for its own sake rather than to get a qualification.
The term covers a great variety of activities, from foreign language classes to local history clubs, reading groups, online research projects, amateur dramatic societies or self-help bicycle maintenance groups.
This kind of learning makes a big contribution to the health and well-being of individuals, families and communities. Learning that starts off informally, or on a small scale, may well lead to other things.
Many people take up a new leisure interest or start to learn a new skill in an informal way and then find that they can use that skill to start their own business, move into a new career, support other members of their family to learn or become active in their community. To find out more, click here.
What is an open space for informal adult learning?
An open space for informal adult learning describes any kind of space where people can come together as a group to learn.
This might be anything from a small meeting room to an allotment, IT suite, hall, workplace, library, museum, gallery, playground, theatre, pub, post office, football ground, fire station or place of worship.
This guide complements other informal adult learning support materials on or via the School of Everything Open Spaces area.
How this guide was developed
The guide has been funded by the Department for Business, Innovation and Skills (BIS) and developed by the National Institute of Adult Continuing Education (NIACE) in consultation with an Advisory Group and a wide range of organisations in the public, private and third sectors.
It is based on evidence of effective practice and lessons learned from organisations that are already successfully opening up their spaces to learning groups and clubs.
---