neilung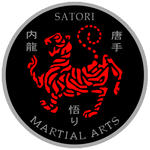 Satori Martial Arts teaching shotokan karate, self defence and freestyle combat in the Bournemouth and Poole Area.
Developed from a variety of Chinese Kung Fu systems and influenced by both Tegumi (Okinawan wrestling) and Japanese Ju Jitsu , Karate is a complete system of Martial Arts that incorporates a wide variety of techniques.
Free feel to contact us or drop in to any of our classes. Please note there is no charge for the first session (Fridays unless stated otherwise). You can also join the forum to find useful tips and discussions on martial arts.
Learning
This person isn't learning anything yet. Why not send them some inspiration by messaging them?