When you have a tiny team putting together new features for a website it really helps to get other people testing out what you've built. So with that in mind we'd really like it if you could give us a helping hand. We'll be very grateful indeed.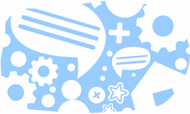 Here are the new things that we've made live in the last couple of weeks:
Postcode Search
If you pop a UK postcode in the location search box on any of our pages you should now get results near that postcode. Give it a try and let us know if you have any problems.
Widgets
If you have your own website, you can add one of our widgets. You get a little bit of School of Everything to put on your own website or blog so your visitors can join the learning revolution. Then they can search easily for informal adult learning locally from your website. Let us know if there are widget-y type problems.
Resources
Every member of School of Everything has a Resources tab where you can record notes, links, videos, images, documents and other things that help you learn or teach a particular subject. Let us know if you have any problems adding any Resources and we'll sort them right out.
Venues
School of Everything now lists venues that host (or could host) lessons, classes and all other learning events. You can browse venues until you find one suitable for your learning and teaching requirements. Venue listings are created by you, for you and anyone is able to edit the information so it's all kept as up to date as possible. You know the drill - let us know if there are any problems with Venue Listings too.
In each case, were looking for your feedback on what works and what doesn't as well as suggestions as to how we can improve the site - not just functionality, but also how we explain things and well, any suggestions you have at all really. Email [email protected] Thank you. Please. You are very kind and helpful.