Figuring Maths
Oh no, you missed it.
This course has now finished, but it's ok, it may well run again in future. You can
contact
the course provider and ask them when the next one is.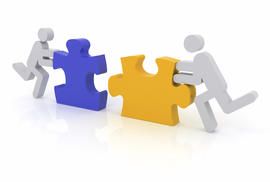 What you get :
To help improve your everyday maths skills. Our courses lead to the OCR Certificate in Adult Numeracy. The L2 Certificate is equivelant to a GCSE Grade C. So, become more employable, get that promotion or help your children with homework. Functional Skill
•Solving every day number problems
•Understanding fractions, decimals and percentages
•Taking measurements confidently and accurately
•Describing spaces and shapes
•Understanding information from graphs and charts
•Preparing for the test
Government funding is available - our staff will let you know if you are eligible for funding.
---
Course duration: Approximately 3 months
Timetable:
Within set Learner Centre hours. Work at your own pace on-line with tutor support.
---
SUBJECTS:
Maths/Numeracy
Added by
Solomon Training...
on 5 January 2011 - 5:00pm. Last updated on 10 January 2011 - 11:55am
More courses by Solomon Training UK Ltd